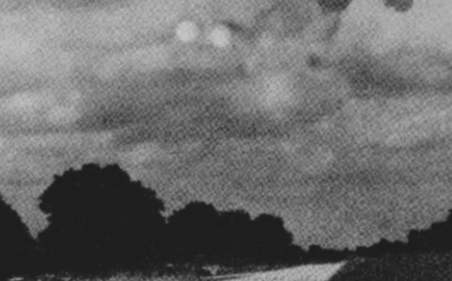 Project Blue Book Files

1958:

Two moving discs were photographed twice by Earl E. Brown, Jr., in 1958. He told Air Force: "they scared the hell out of me."

Source: UFOs at Close Sight (Patrick Gross)

FAIR USE NOTICE: This page contains copyrighted material the use of which has not been specifically authorized by the copyright owner. This website distributes this material without profit to those who have expressed a prior interest in receiving the included information for research and educational purposes. We believe this constitutes a fair use of any such copyrighted material as provided for in 17 U.S.C § 107.