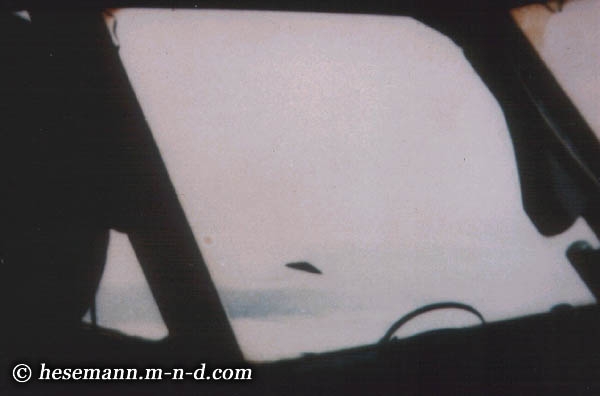 1976, Amazon Area, Brazil

A Brazilian Airline pilot on a passenger flight shot this photo of a UFO over the Amazon jungle from the Cockpit of his Boeing 727.

Requesting anonymity, he sent the picture to the Brazilian UFO Magazine (editor: Prof. A.J.Gevaerd).

Thanks to A.J.Gevaerd for this picture!

Source: Michael Hesemann

FAIR USE NOTICE: This page contains copyrighted material the use of which has not been specifically authorized by the copyright owner. This website distributes this material without profit to those who have expressed a prior interest in receiving the included information for research and educational purposes. We believe this constitutes a fair use of any such copyrighted material as provided for in 17 U.S.C § 107.