Huaylas Valley, near Yungay, Peru

March 1967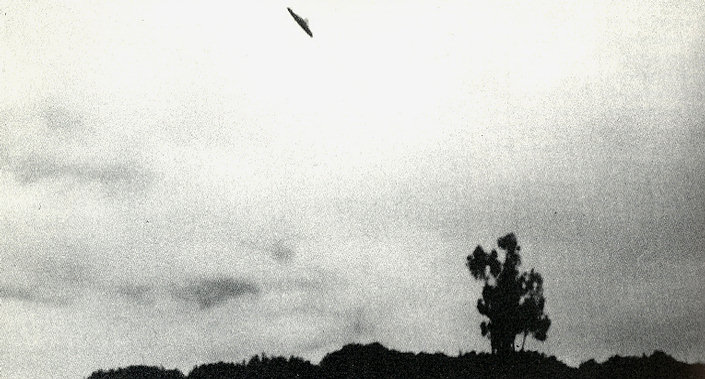 One of a series of photos taken in the Huaylas Valley, near Yungay, Peru, by Augusto Arrando, on a hiking expedition in the mountains some 10,000ft (3050m) above sea level. J. Richard Greenwell made strenuous attempts to locate Arrando, but failed to meet the man in person. Hope of authenticating the photos probably vanished forever when Yungay and most of its 20,000 inhabitants were buried by a gigantic avalanche in May 1970.

Source: UFO: The Complete Sightings, Peter Brookesmith

FAIR USE NOTICE: This page contains copyrighted material the use of which has not been specifically authorized by the copyright owner. This website distributes this material without profit to those who have expressed a prior interest in receiving the included information for research and educational purposes. We believe this constitutes a fair use of any such copyrighted material as provided for in 17 U.S.C § 107.