Levittown, Puerto Rico

November 1980, night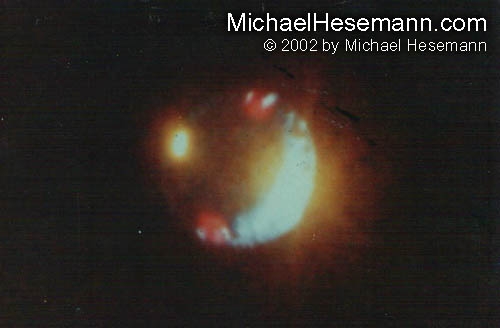 November 1980, night,

Levittown, Puerto Rico

Hundreds of witnesses observed a disc, illuminated by bright lights, flying at a low altitude over a residential quarter of Levittown. When dozens of people called the local police station, a patrol car was sent. Police Officer Sgt. José Cordero arrived just in time to observe the large disc passing directly over him. He was able to take ten photos with his official Polaroid camera.

The case was investigated by Puerto Rican UFO researcher Jorge Martin. A computer analysis performed by members of German MUFON (MUFON-CES) confirmed that it must have been a large craft.

Source: Michael Hesemann

FAIR USE NOTICE: This page contains copyrighted material the use of which has not been specifically authorized by the copyright owner. This website distributes this material without profit to those who have expressed a prior interest in receiving the included information for research and educational purposes. We believe this constitutes a fair use of any such copyrighted material as provided for in 17 U.S.C § 107.