Lindenhurst, New York, USA

March 28, 2004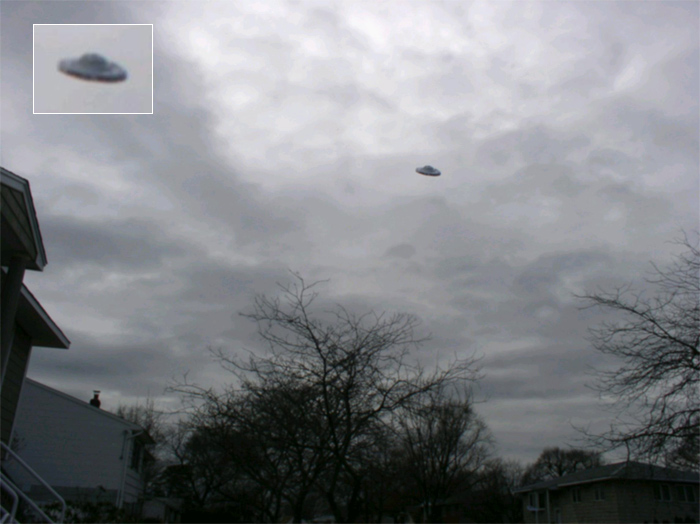 Comments from the witness who photographed this UFO: "I never believed in UFO's. They just seemed so unreal. That was until the other day. I was sitting inside, watching television like any other normal day. Suddenly, out of the corner of my eye, I saw something shimmering. It was a real UFO!!!!! When I came to my senses, I grabbed a camera and ran outside to take a picture. I could not believe what I had just seen. A real UFO!!!!! I felt like I had to tell somebody. After doing many Google searches for UFO websites, I decided that this site was the best one to send my photo to."

Source: Original photograph submitted to UFOEvidence.org

FAIR USE NOTICE: This page contains copyrighted material the use of which has not been specifically authorized by the copyright owner. This website distributes this material without profit to those who have expressed a prior interest in receiving the included information for research and educational purposes. We believe this constitutes a fair use of any such copyrighted material as provided for in 17 U.S.C § 107.