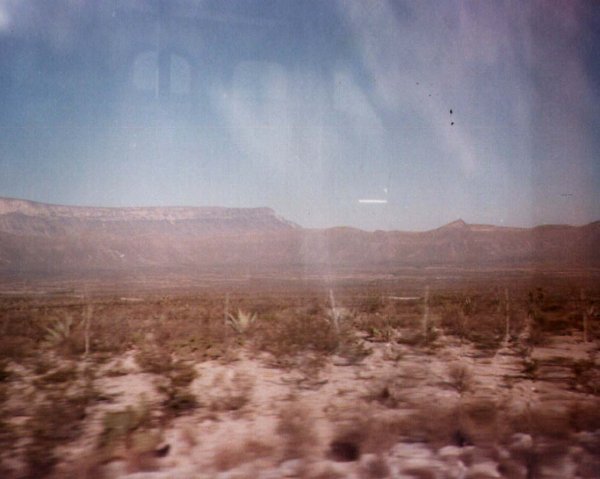 I've just received this photos from Rolando Quiroga, resident of Monterrey and good friend of mine. They were taken in 1994 while travelling on the road from Monclova, Coah. to Monterrey, N.L. He was inside of the bus when saw through the window a cigar shaped object that appeared on the horizont .

Two pictures were taken and you could see the reflection of the door and windows from inside of the bus. It was almost 3:00 PM and in both photos is visible a small object on the upper right side of the cigar ufo. These photos are not known and Rolando keept them as a funny souvenir in his photo album.

Santiago Yturria

¥OVNI Investigaciones-Mexico.

Source: Santiago Yturria

FAIR USE NOTICE: This page contains copyrighted material the use of which has not been specifically authorized by the copyright owner. This website distributes this material without profit to those who have expressed a prior interest in receiving the included information for research and educational purposes. We believe this constitutes a fair use of any such copyrighted material as provided for in 17 U.S.C § 107.