Wyborg, Denmark

November 17, 1974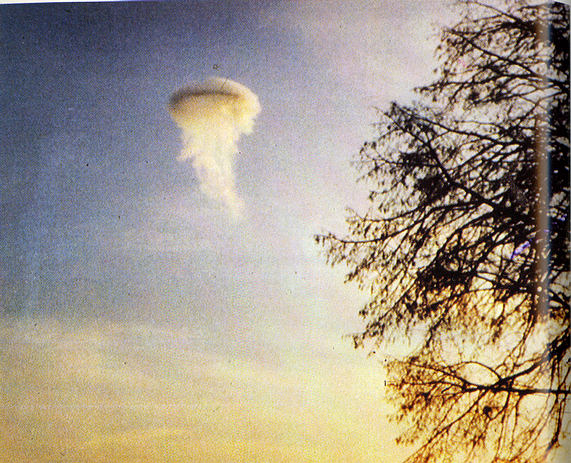 UFO above Wyborg, Denmark, 1974, taken by H. Lauersen. This incident was investigated by Maj. Hans Petersen of the Danish Air Force. The vaporizing effect is explained by scientists as being the result of the surface of the UFO being cooler than -180 degrees Celcius. Because of that, the surrounding air becomes liquid and flows toward the Earth, which gives the object its jellyfish-like appearance.

Source: UFOs: The Secret History, Michael Hesemann

FAIR USE NOTICE: This page contains copyrighted material the use of which has not been specifically authorized by the copyright owner. This website distributes this material without profit to those who have expressed a prior interest in receiving the included information for research and educational purposes. We believe this constitutes a fair use of any such copyrighted material as provided for in 17 U.S.C § 107.