Zanesville, Ohio, USA

November 13, 1966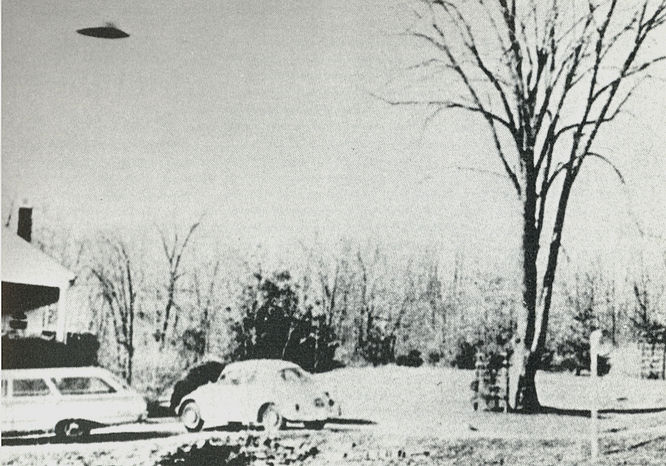 Photographed by barber Ralph Ditter at his house in Roseville, a suburb of Zanesville, Ohio, in 1966. For years, Ditter exhibited this and another UFO picture taken at the same time in his barber shop. The Condon Committee examined both exhaustively, and concluded they were faked. Ditter failed to respond to requests for "clarification" of the differences between his account of the sighting and the apparent facts.

Source: UFO: The Complete Sightings, Peter Brookesmith

FAIR USE NOTICE: This page contains copyrighted material the use of which has not been specifically authorized by the copyright owner. This website distributes this material without profit to those who have expressed a prior interest in receiving the included information for research and educational purposes. We believe this constitutes a fair use of any such copyrighted material as provided for in 17 U.S.C § 107.