Zurich, SwitzerlandKloten Airport

Summer, 1966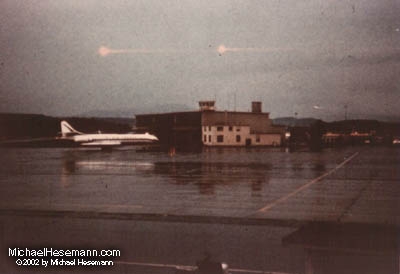 Summer 1966

Zurich, SwitzerlandKloten Airport

In the summer of 1966, a flight security official photographed two red spheres over the Swiss airport Zurich-Kloten. The photo was later released by SWISSAIR-pilot Ferdinand Schmid.

Source: Michael Hesemann

FAIR USE NOTICE: This page contains copyrighted material the use of which has not been specifically authorized by the copyright owner. This website distributes this material without profit to those who have expressed a prior interest in receiving the included information for research and educational purposes. We believe this constitutes a fair use of any such copyrighted material as provided for in 17 U.S.C § 107.